Skip to Content
About Bed Bugs
Bedbugs are known for being elusive, transient, and nocturnal, making them difficult to detect. The presence of bedbugs may be confirmed through identification of the insects collected or by a pattern of bites. Though bites can occur singularly, they often follow a distinctive linear pattern marking the paths of blood vessels running close to the surface of the skin.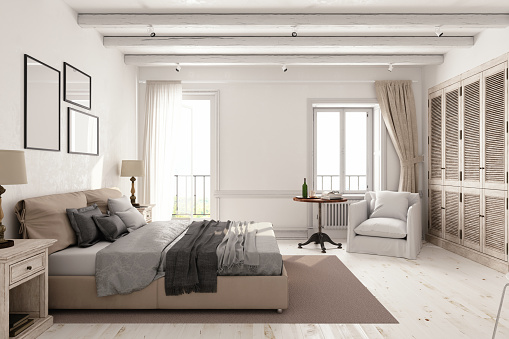 How Do They Infest Dwellings
There are several means by which dwellings can become infested with bedbugs. People can often acquire bedbugs at hotels, motels, or bed-and-breakfasts, and bring them back to their homes in their luggage. They also can pick them up by inadvertently bringing infested furniture or used clothing to their household. If someone is in a place that is severely infested, bedbugs may actually crawl onto and be carried by people's clothing, although this is atypical behavior — except in the case of severe infestations, bedbugs are not usually carried from place to place by people on clothing they are currently wearing. Bedbugs may travel between units in multi-unit dwellings, such as condominiums and apartment buildings, after being originally brought into the building by one of the above routes. Bedbugs can also be transmitted via animal vectors including wild birds and household pets.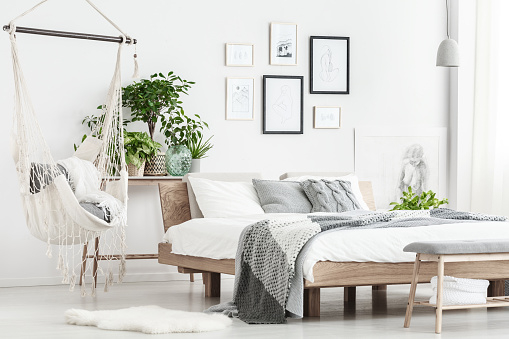 More About Bed Bugs
This spread between sites is dependent in part on the degree of infestation, on the material used to partition units and whether infested items are dragged through common areas while being disposed of, resulting in the shedding of bedbugs and bedbug eggs while being dragged.
The numerical size of a bedbug infestation is to some degree variable, as it is a function of the elapsed time from the initial infestation. With regards to the elapsed time from the initial infestation, even a single female bedbug brought into a home has a potential for reproduction, with its resulting offspring then breeding, resulting in a geometric progression of population expansion if control is not undertaken. Sometimes people are not aware of the insects and do not notice the bites. The visible bedbug infestation does not represent the infestation as a whole, as there may be infestations elsewhere in a home. However, the insects do have a tendency to stay close to their hosts, hence the name "bed" bugs.
Get A Professional Help
Bedbugs travel easily and quickly along pipes and boards, and their bodies are very flat, which allows them to hide in tiny crevices. In the daytime, they tend to stay out of the light, preferring to remain hidden in such places as mattress seams, mattress interiors, bed frames, nearby furniture, carpeting, baseboards, inner walls, tiny wood holes, or bedroom clutter. Bedbugs can be found on their own, but more often congregate in groups. Bedbugs are capable of traveling as far as 100 feet to feed, but usually remain close to the host in bedrooms or on sofas where people may sleep.
If you suspect an infestation of bed bugs, a qualified pest removal professional can help.
Find a Trusted Professional